The water delivery business faces many problems same as any other business. The business is not easy to manage on its own. These days, technology helps drive a smooth and efficient delivery and management operation.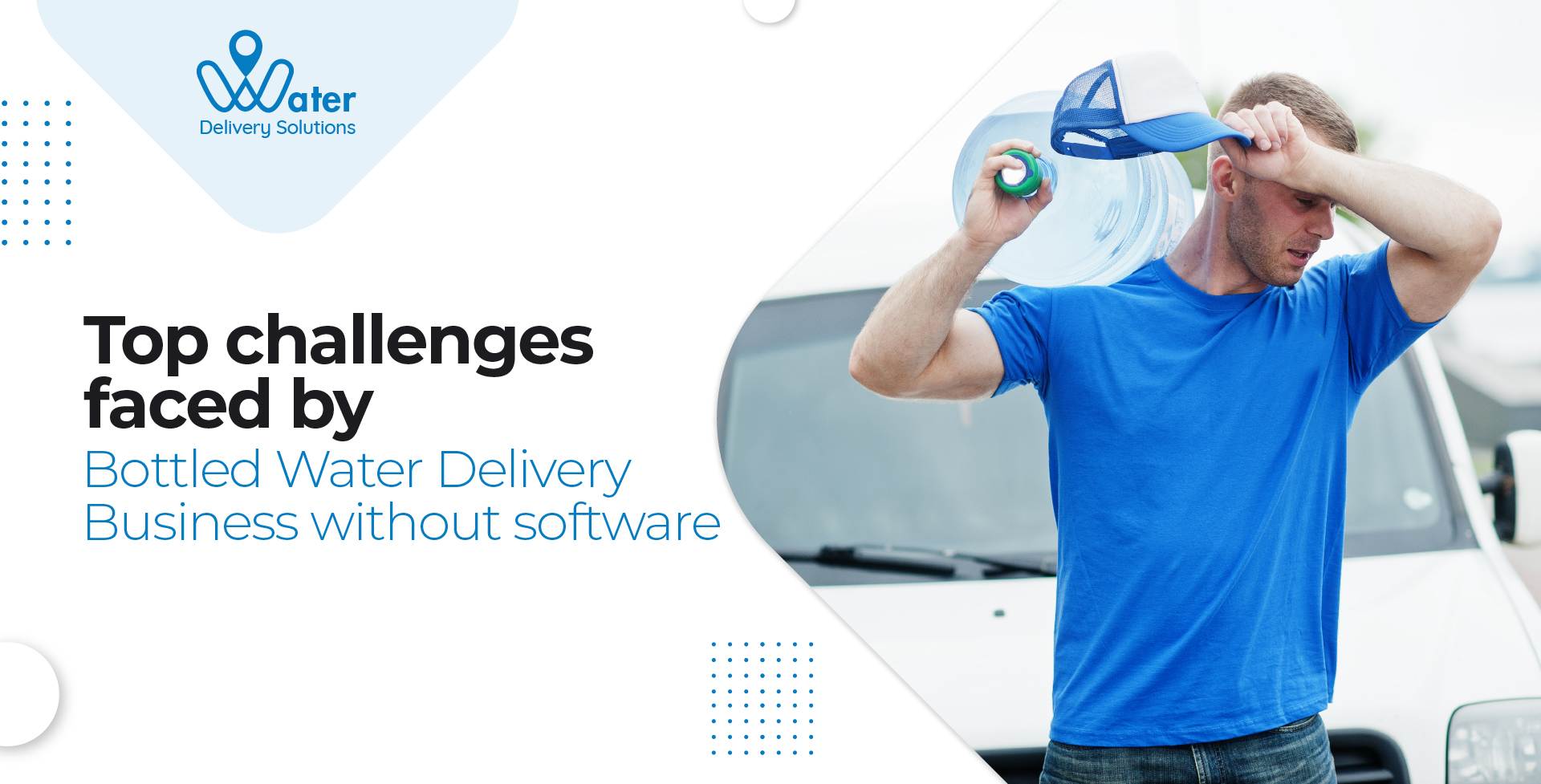 Water delivery software assists logistics leaders like you in scaling up and optimizing your delivery services for maximum efficiency, best price, speed, control, and experience for both shippers and consignees.
Our cloud platform enables you to achieve more with your resources by boosting route efficiency, automating dispatch, and decreasing call center load. Our front-end and back-end solutions are trusted by global delivery and logistics leaders to preserve their chain of custody and provide premium, competitive services.
Challenges faced by the business:
Asset Tracking

Container tracking or missing water bottles is the main issue faced by business owners. Keeping track of water bottles
Water Dispenser Tracking

Inability to manage multiple customers or orders at one time
Assurance of correct information about the order to the customer

Proof of delivery notification at the time of delivery
Real-time updates about the order and drivers

Managing the order accepting and dispatching is time taking
Tracking of delivery vehicle(truck, van) and ETAs of the orders and delivery
Collection of Payment at the time of delivery

Handing Credit customer's payments, cash disputes between customers and drivers

Acquiring new customers and scaling a business without a website or app is costly and difficults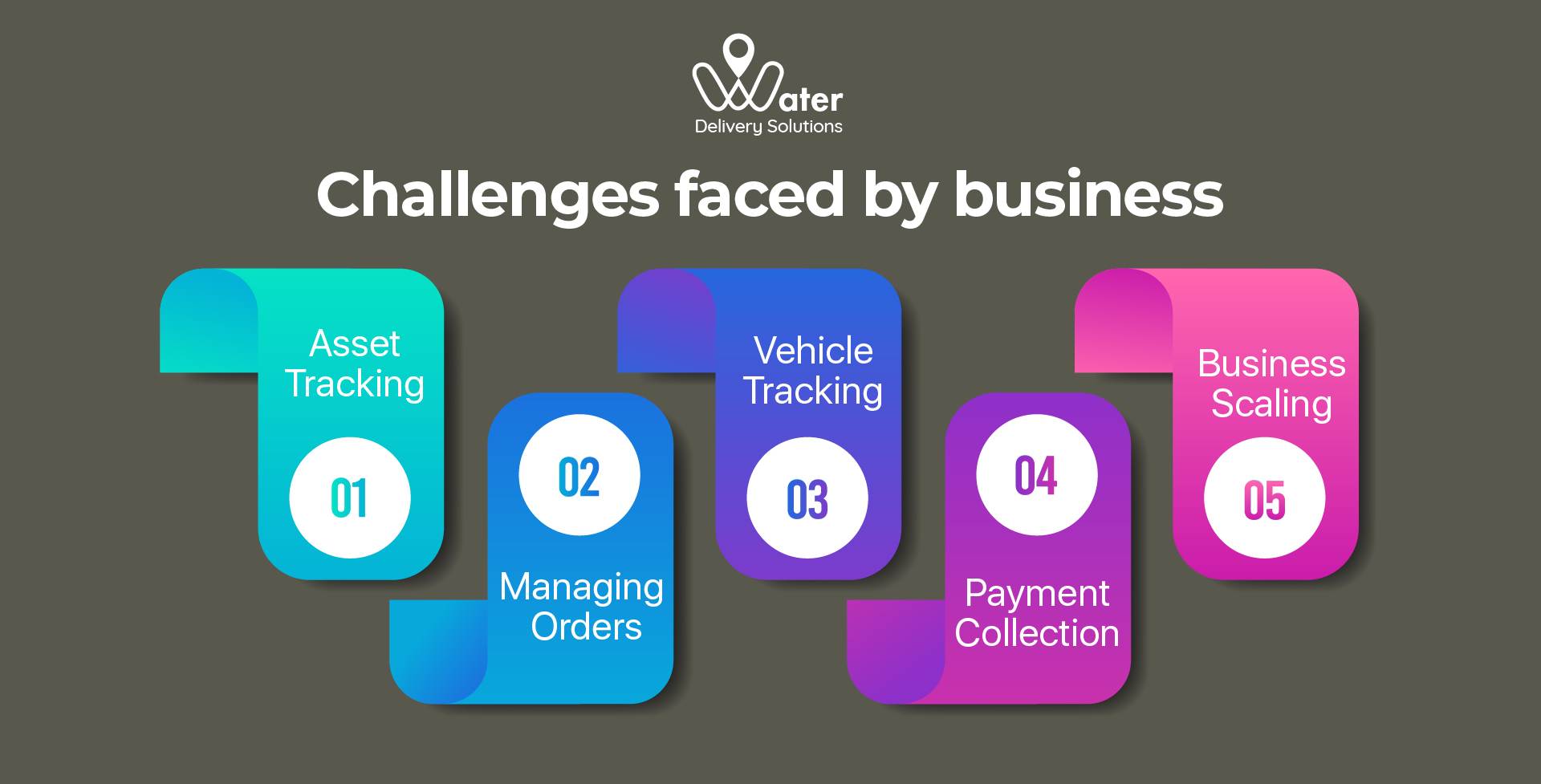 Challenges faced by Customers:
Facing discrepancies in invoices and actual orders received. Mismatching of order details and other related details.
Customers are unable to track the orders and communicate with the driver directly.
Modifications in order or canceling the order is an issue where no option is available.
Returns or refunds disputes with customers over missing information, or miscommunication.
Challenges faced by Delivery Vehicle
Delivery vehicles stuck in traffic with High turnaround times, or no information about the whereabouts of drivers.
No proof of delivery was provided to customers at the time of delivery
Not able to record new orders, proof of delivery, or edit orders on the run-time
Difficult in collecting payments online, no cash records maintenance, missing paper invoices.
Using delivery management software is the straightforward answer to this question. Such software can help delivery companies overcome different problems by automating the procedure. Furthermore, it can provide businesses and end customers with secure and timely deliveries while lowering total delivery costs.
Water delivery solutions' distribution management software can help create a seamless communication system by including features like real-time tracking. The program contains a clever order management system that sorts and assigns couriers for delivery automatically.
He loves to explore. His passion for helping delivery industries in all aspects flows through in the vision he has. In addition to providing smart solution to make delivery process flawless, Ravi also likes to write sometimes to make it easier for people from business industry looking for digital solutions.