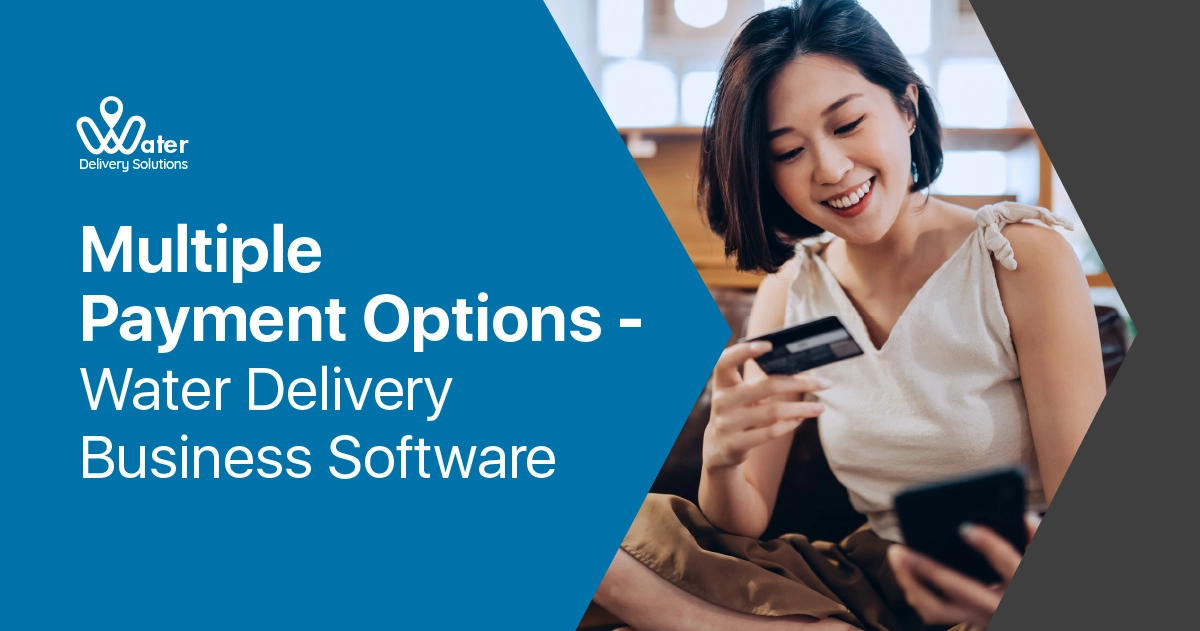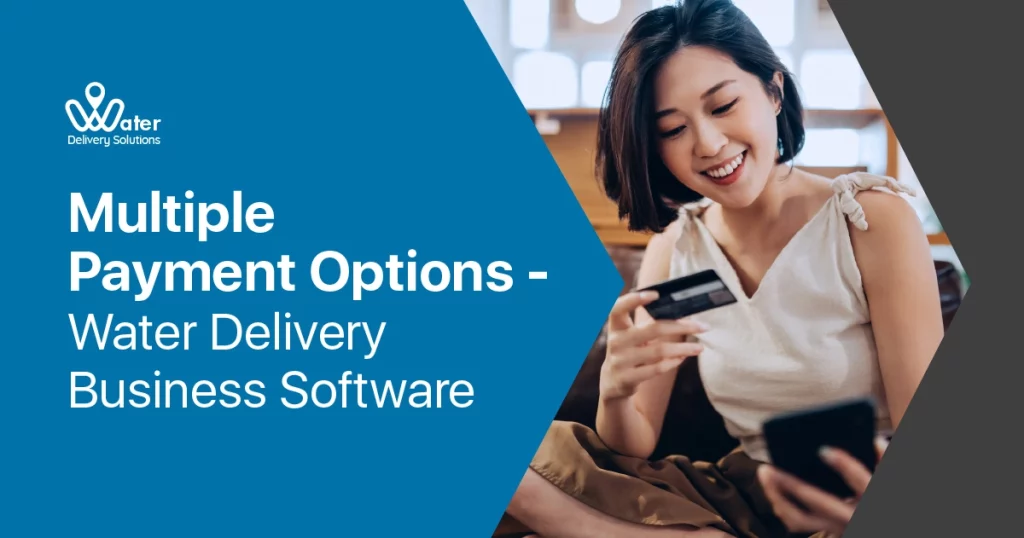 Businesses must change and adapt to the ever-evolving demands and expectations of their clients in today's fast-paced digital environment. The water delivery sector is no exception. Maintaining efficiency and competitiveness is essential, whether you manage a large-scale business or a small, local water delivery service. Offering multiple payment methods in your water delivery business software is one way to improve cash flow.
The evolving water delivery industry
The conventional water delivery model, where the clients pay with cash when the water is delivered, is gradually going out of style. Modern consumers use services that have quick and safe payment options. Water businesses must adapt to these changes to stay competitive, given the rapid advancement of technology and the emergence of online payment methods.
Impact of not offering multiple payment options to your customers
Customer frustration – If you only take cash payments for your water delivery service, you can lose clientele. The ease of digital payments has caused many people to abandon cash payments. Customers abandon the cart when checking out their orders.
Lost business opportunities – Customers may shop with competitors with more payment options than you. Your water delivery service may experience decreased revenue and missed business opportunities.
Inefficiency and risk – Managing cash payments can be dangerous and ineffective. It necessitates keeping records by hand and handling real money, which may result in accounting mistakes. Moreover, it leaves your business vulnerable to theft and fraud.
Limited potential growth – It is tough to grow your water delivery business into new markets or attract a clientele if you do not offer digital payments.
Reasons to offer multiple payment options to your customers
Enhanced customer experience – It is more convenient for customers to pay for your services if you offer multiple payment options. They are free to select the payment method that works best for them, whether digital wallets, credit cards, or online bank transfers. Customer satisfaction and loyalty may rise as a result.
Increased efficiency – The payment process is streamlined by integrating delivery software that supports digital payment acceptance. It automates payment reconciliation and minimises the need for manual cash handling. As a result, you will save time and minimise the possibility of mistakes in your financial records.
Competitive advantage – You can differentiate yourself in a crowded market by offering a range of payment options. Consumers select a water delivery service that provides convenient and adaptable payment options, helping you draw in more business and keep existing clients while offering you a competitive edge.
Reduced financial risks – Accepting digital payment methods lowers the risks involved in handling cash. Financial security is improved as your company becomes less susceptible to fraud and theft.
Expansion opportunities – You can grow your water delivery business by offering multiple payment options. You can reach out to new consumer groups and markets, such as those who conduct most of their business online.
How water delivery software helps offer multiple payment options
Payment gateway integration – Customers can pay with digital wallets, debit cards, credit cards, and online banking by integrating water delivery software with multiple payment gateways. This seamless integration ensures a secure and seamless payment experience.
Automated invoicing – The software can automatically generate and send invoices with the amount owed and the payment method chosen by the customer, simplifying billing and ensuring that customers receive accurate payment instructions.
Secure transactions – The software has security measures to safeguard payment information. Reassurances about their financial information foster a relationship of trust with them.
Real-time reporting – Software platforms provide financial analytics and real-time reporting, enabling you to track payments and revenue generated and use payment data to inform decisions.
Customer Convenience – By using water delivery software, customers can easily select their preferred payment method and manage their accounts online, increasing the convenience and efficiency of transactions.
Finally, in today's digital age, providing multiple payment options in your water delivery business is a wise move. It enhances the customer experience, increases efficiency, and creates new growth opportunities. Water delivery scheduling software is critical to a smooth transition by providing the tools and integrations required to accommodate your customers' diverse payment preferences. By embracing these changes, your water delivery company can remain competitive and thrive in a rapidly changing market.
He loves to explore. His passion for helping delivery industries in all aspects flows through in the vision he has. In addition to providing smart solution to make delivery process flawless, Ravi also likes to write sometimes to make it easier for people from business industry looking for digital solutions.