The mechanisms that facilitate the successful transfer of commodities from one site to another are referred to as delivery management. Delivery Management software is used to keep track of the operations involved in moving items from one place to the next in the supply chain. In general, it refers to the process through which a company transports a package from point A to point B.
Streamlining daily shipping operations necessitates the use of delivery management software. This is accomplished by integrating eCommerce and delivery systems, as well as order, inventory, fleet, and driver availability data. Delivery management software simplifies delivery by digitizing and linking the diverse parts and procedures involved in the process – from route planning and dispatch to live customer tracking and digital proof of delivery.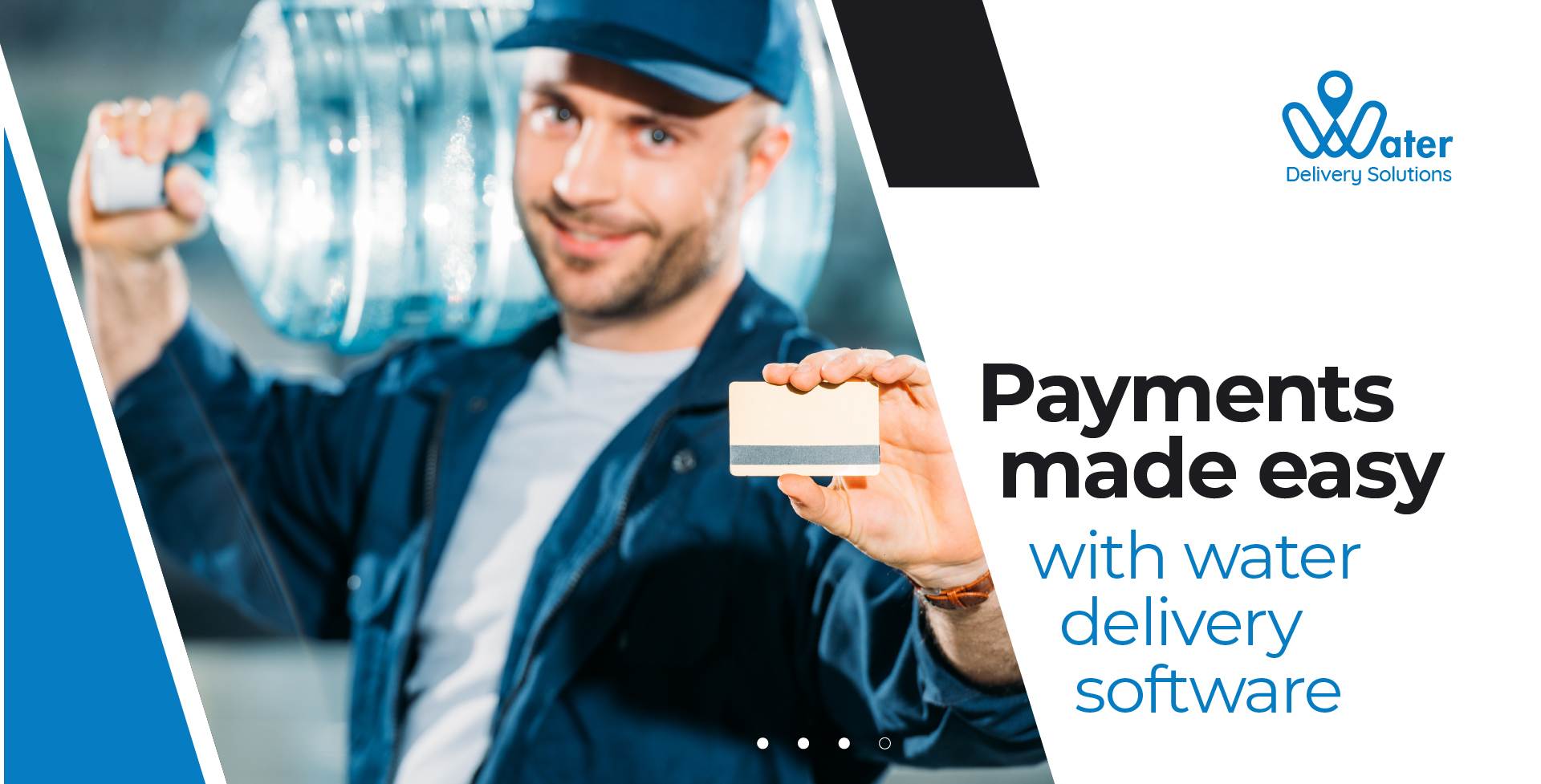 Digital Payments
Delivery management software as to speak digitalize the complete delivery process with the collection of payments as well. Integration of multiple payment gateways like Google pay, Paytm, Razorpay, etc. for easy and online payments.
Cash on delivery
The water delivery software also provides a system to record the cash collection from the customer via the driver app and automatically updated it at the admin end.
Auto Debit on delivery
When the customer allows the setting in the customer app, the payment for the order gets automatically cut either from the app wallet or debit/credit card.
Prepaid – Pay in advance
The customer app wallet allows customers to pay in advance for future orders. It is a safe and secure method to pay for the orders in advance.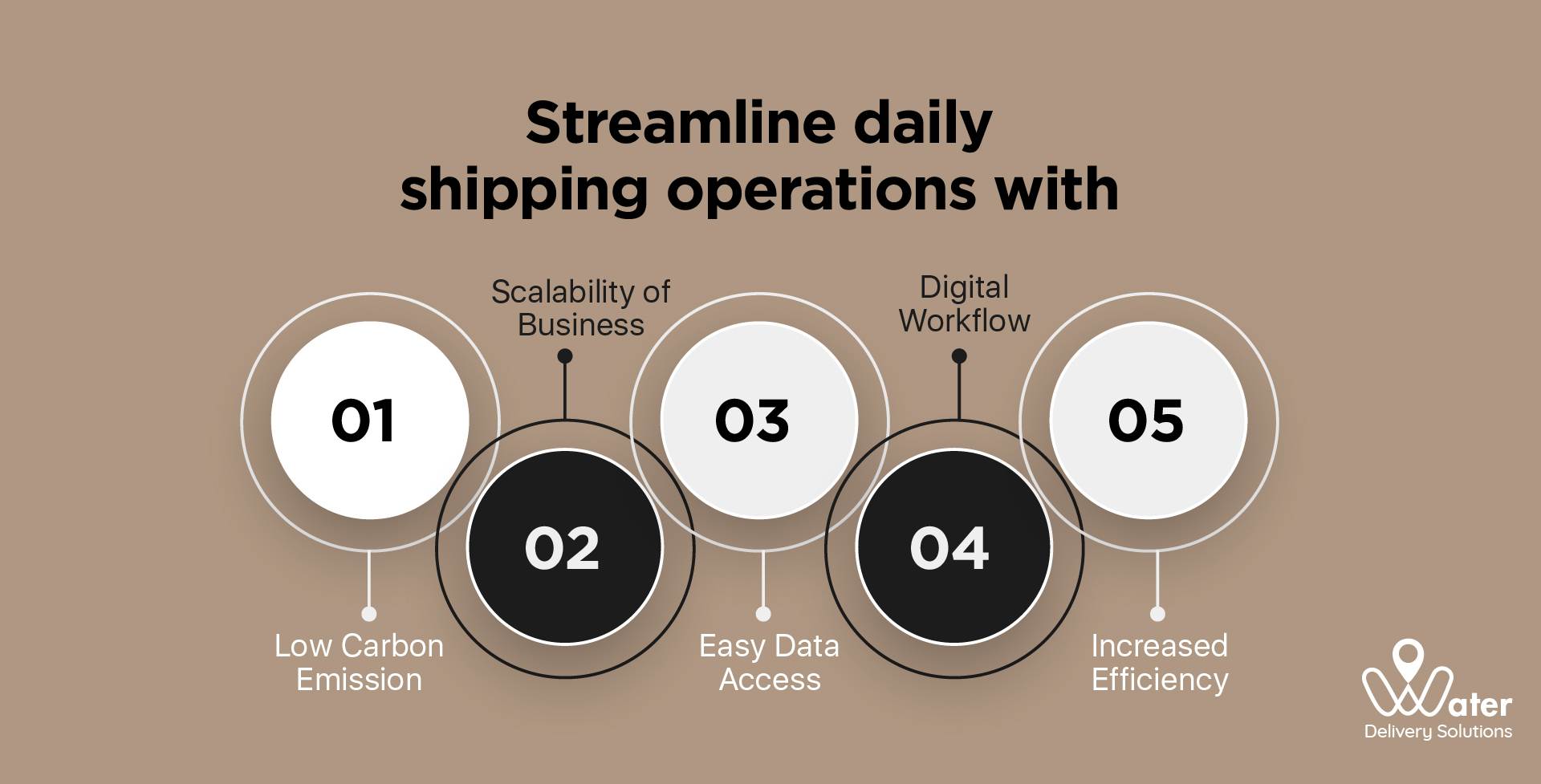 Postpaid or credit payments
Either the customer can pay to post the delivery with debit/credit cards or an app wallet.
Ewallet / Digital Wallet
The customer app from water delivery software provides a smart option of app wallet for the payment.
Pay on delivery
The water delivery software provides an easy option to pay at the time of delivery with Cash, Digital POS payment, Payment via cheque, Digital online payment etc.
Prepaid Coupons / Vouchers
Some businesses issue coupons or vouchers to engage the customers. Our software also provides easy payments with coupons and vouchers updated in the customer app.
Conclusion
In today's competitive market, managing delivery entails more than just one phase in the process. It all comes down to managing operations from the warehouse to the customer's doorstep. It's about transitioning from logistics software that addresses specific delivery issues to a platform approach that allows you to manage, perfect, and scale your delivery and logistics operations.
A business must provide exceptional, fully-branded deliveries while improving efficiencies across the organization to be successful in today's on-demand market. Choosing a comprehensive delivery management platform to manage scheduled delivery, on-demand delivery, or both is critical to achieving both of these goals. Success will be determined by combining your existing infrastructure with cutting-edge delivery management tools.
Looking for a payment delivery solution? Book a free demo.
He loves to explore. His passion for helping delivery industries in all aspects flows through in the vision he has. In addition to providing smart solution to make delivery process flawless, Ravi also likes to write sometimes to make it easier for people from business industry looking for digital solutions.