Everyone wants to increase their earnings. However, to achieve ever-faster growth, ongoing business and technological innovation are required. Innovative businesses are always pushing the limits of their infrastructure, including payment gateways, in order to expand into new markets, locations, and business lines. The demands they set on their businesses, however, are frequently limited by the restrictions of their technical infrastructures. Customers can choose from a variety of payment gateways to find the most convenient transaction route in the region.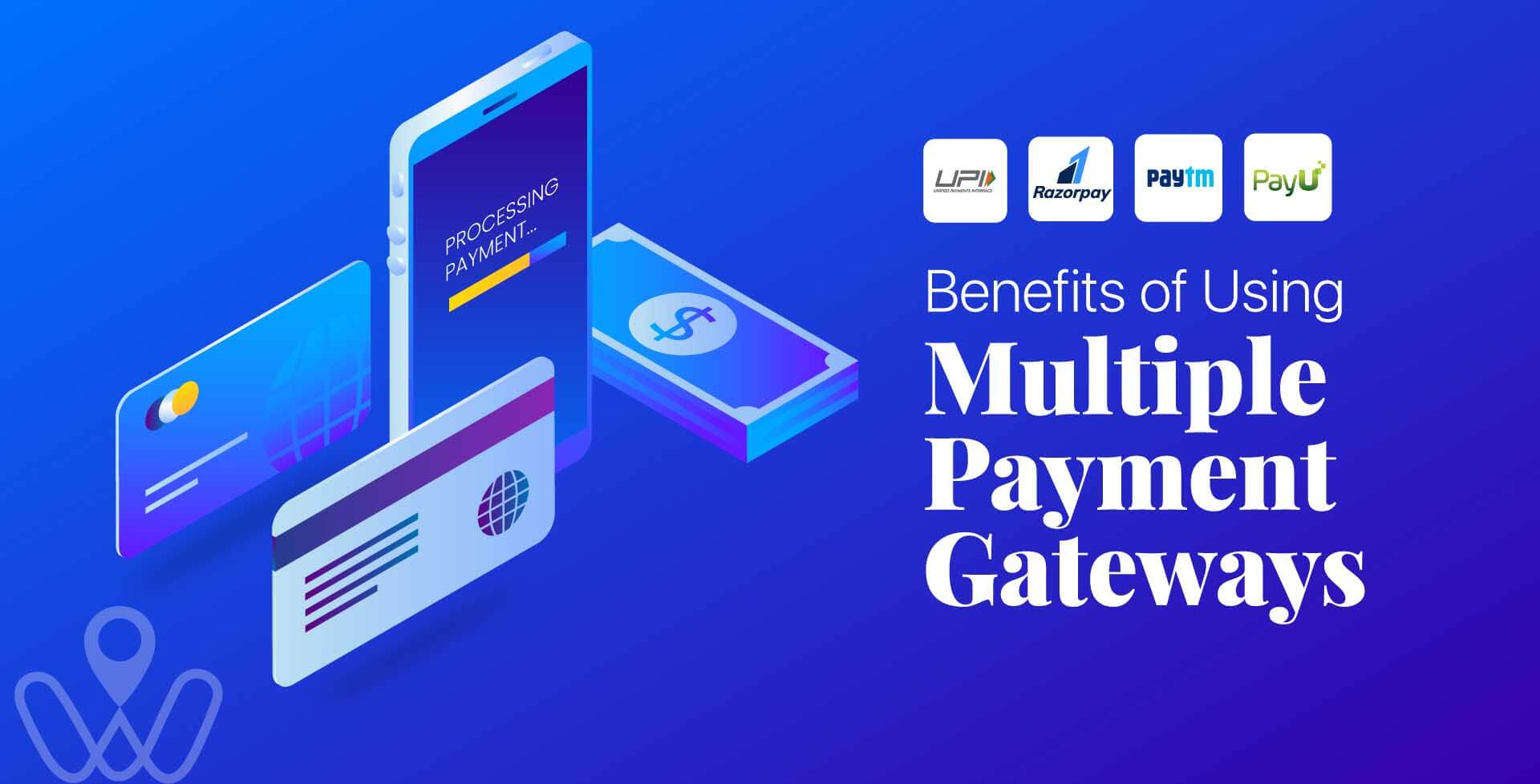 What Does It Mean to Have Multiple Payment Gateways?
At first, let's review some fundamental principles.
A payment gateway (PG) is a platform that enables retailers to accept and approve credit card payments. Payment gateways move money from the consumer's bank account to the seller's bank account in a safe manner. Running an online business requires the integration of a payment gateway. A merchant (YOU) who offers many online payment gateways on a single website is said to have multiple payment gateways. Additionally, by integrating them, your company will be able to give better customer service and receive faster payments enhancing customer experience.
The epidemic has hastened the transition to a cashless economy throughout the world. Digital payments are expected to reach $6.6 trillion by 2021, according to projections. Furthermore, the number of digital payments will grow by 40%.
Source: https://www.finaria.it/
The advantages of having various payment gateways on board
Better customer experience

– Simplify and streamline the payment process by accepting the payment methods and currencies that your customers prefer. Furthermore, payment gateways serve as more than simply a payment processor; they also serve as the public face of your company. Fast experience is provided by good payment gateways in India, such as Paytm, Google pay. Stripe, Razor, etc. to both merchants and their consumers. This has an influence on the water business's reputation and also builds the foundation of reliability, improving client confidence and increasing conversion rates.

Facilitated expansion

– When expanding your

water delivery business

internationally, you'll need to offer not only the most common global payment methods but also local ones that are popular and trustworthy in a specific region or country. You can do it with only one gateway, but you'll get the best coverage, costs, and stability if you use numerous sophisticated providers.

Boosted approval rates

– Having several payment processors pays you by increasing your conversion rates. It prevents clients from becoming frustrated when they place an order and go to pay only to discover there are no viable payment options for them. Furthermore, if the provider's system fails, you can rapidly and easily reroute the transaction to another vendor. Your water delivery sales will be saved because of this flexibility and versatility.
Optimized payment flows

– Payment routing may work wonders, allowing you to execute transactions at the lowest prices and with the highest acceptance rates possible. It helps to minimize declines and guarantee that all transactions are handled as efficiently as possible when combined with failover management capabilities.
Comprehensive functionality

– Because different vendors offer different terms and services, the more payment partners you have, the more of your individual company demands will be met.
During your downtime, having online options come to your rescue and fill in the gaps for you and your customers.
You must ensure that you are giving payment gateway alternatives to cover your customer's deficiencies, which implies that the customers can find multiple options if they are stuck with one failed method of paying you back for the deliveries.
Conclusion
Multiple payment gateways can be used with the Water Delivery Solution. We create connections with payment providers' and acquirers' APIs all across the world and ensure their security, integrity, and stability. We develop and maintain connections for you and provide you with scalable technical infrastructure.
Request your demo to know more about how having multiple Payment Gateways integrated into your delivery management system will help your business scale.
Hope You Enjoyed the Read!
He loves to explore. His passion for helping delivery industries in all aspects flows through in the vision he has. In addition to providing smart solution to make delivery process flawless, Ravi also likes to write sometimes to make it easier for people from business industry looking for digital solutions.