There have been a lot of changes seen in last-mile deliveries since the global COVID-19 pandemic. Door-step deliveries became quite popular during the period due to health concerns. However, some of the trends since then are still being followed.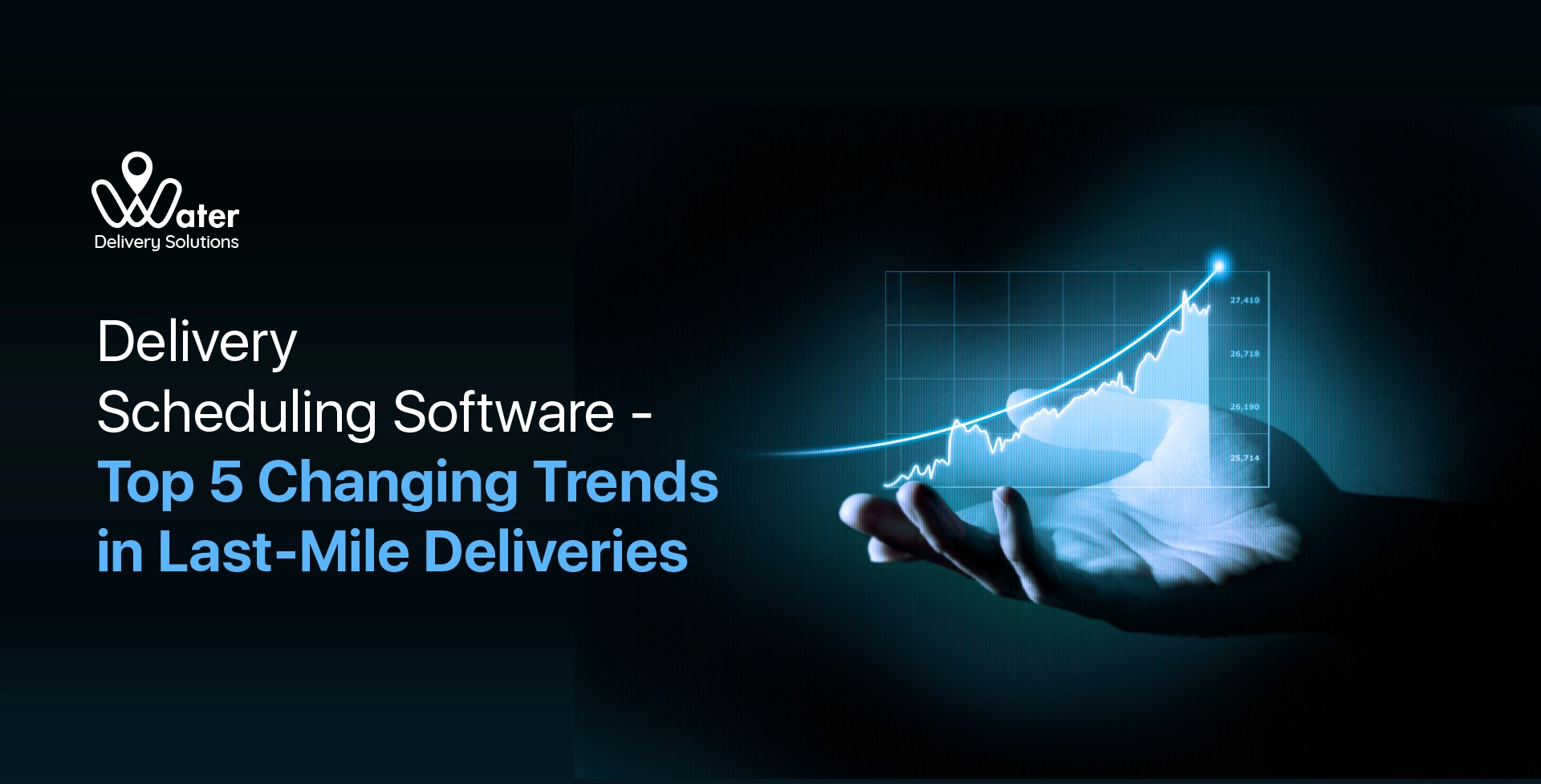 We could see "quick e-commerce" becoming popular with the idea of making successful deliveries in 15 minutes. This idea was an obvious disaster due to the very high delivery costs which led to the collapse of some of the businesses like Getir and Friddle. With this failing model, a new delivery model, scheduled delivery has come which has been seen as a quite sustainable model.  
Let's see how delivery trends have changed in last-mile deliveries with delivery scheduling software. The software is an ordering platform that gives customers the flexibility of choosing the preferable schedule that is predefined by the business owner. Scheduled deliveries are a win-win for delivery businesses. 
Latest trends in last-mile deliveries 
More sustainable deliveries
Deliveries made on schedule allow businesses to reduce last-mile delivery costs and delivery rounds. Doing so reduces carbon emissions and the impact of carbon footprinting. Delivering on schedule improves financial, social, and environmental sustainability.    
Making bulk deliveries
Businesses deliver in bulk to their customers on a predefined particular schedule. Schedules prevent them from making several delivery rounds, which could increase delivery costs. The route for bulk deliveries is optimised which reduces delivery turnaround time and cuts fuel costs.   
Improved customer experience
Scheduled delivery gives an accurate delivery window to the customers which helps them to focus on other chores rather than waiting for the order the whole day. Unlike other door-step deliveries, the customer does not have to worry about calling someone to collect the order, in case he is not available. This improves the customer experience and the customer retention rate. 

Real-time order tracking
Customers can track their order status from the customer interface. The delivery tracking software also calculates and provides an estimated time of arrival (ETA) that improves customer satisfaction scores. Telematic technology connects the delivery driver with the customers. They can connect in case of any delay in deliveries due to any unexpected event. 
Efficient stock management
Managing stock in scheduled deliveries is much easier than in on-demand deliveries. It gives enough time for a business manager to procure stock that is not available ensuring timely and accurate order fulfillment. 
Scheduled delivery has become the talk of the town in the past few years as it is seen as the right counterfeit without disrupting customer satisfaction. However, managing scheduled deliveries can be as tedious as managing on-demand deliveries, which can be made simpler with delivery scheduling software. If you are interested in knowing more about the software and seeing how it can help your bottled water delivery business: Book a Meeting   
He loves to explore. His passion for helping delivery industries in all aspects flows through in the vision he has. In addition to providing smart solution to make delivery process flawless, Ravi also likes to write sometimes to make it easier for people from business industry looking for digital solutions.