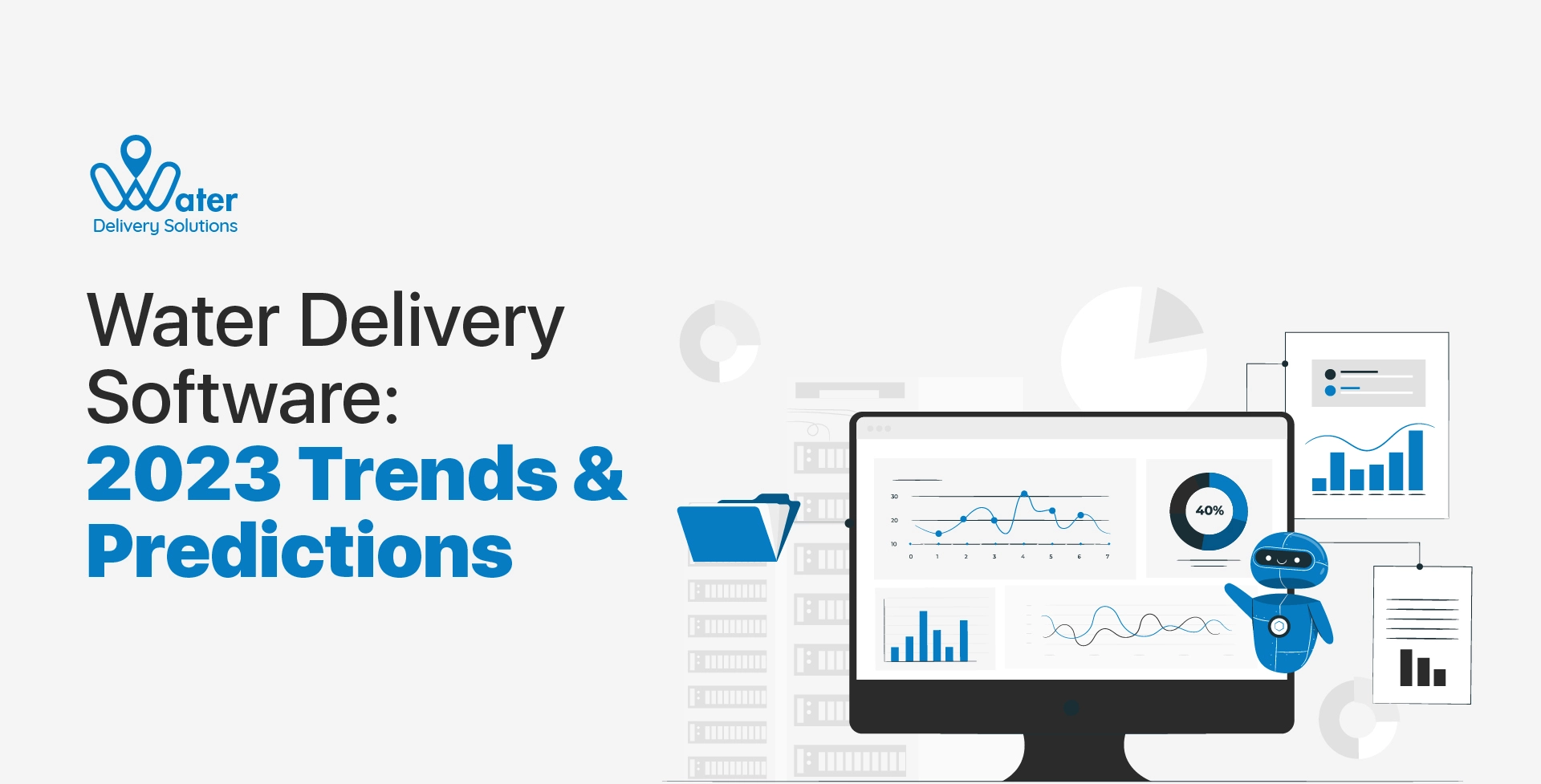 With growing health concerns, the demand for clean and safe drinking water is increasing. According to Fortune Business Insights, "The global bottled water processing market size was USD 153.61 billion in 2019 and is projected to reach USD 285.43 billion by 2027, exhibiting a CAGR of 8.1% during the forecast period.
However, not everyone can afford to buy RO to clean their drinking water. To address these problems, water delivery businesses started home-delivering bottled water. Bottled water deliveries are easy and remove plastic waste at home. 
As technology continues to advance, the water delivery industry is experiencing a significant transformation. The emergence of water delivery software has revolutionised how water distribution networks are managed, optimised, and monitored. It improves the efficiency of the business and allows them to serve more customers in a defined period.  
According to Smart-Sheet, report, "86% of employees believe automation will help them to do their work more efficiently and 51% of businesses implement automation initiatives to boost efficiency."  
In this blog post, we will explore the latest trends and make predictions for the role of delivery software in 2023:
Real-time tracking
The software will continue to enhance real-time monitoring capabilities. Using GPS in tracking allows businesses to track their deliveries to measure the productivity of delivery drivers and ensure their safety. Customers can also track their orders in real-time which keeps them content and aware of their orders being delivered increasing customer satisfaction and customer satisfaction scores (CSAT) and improving brand loyalty.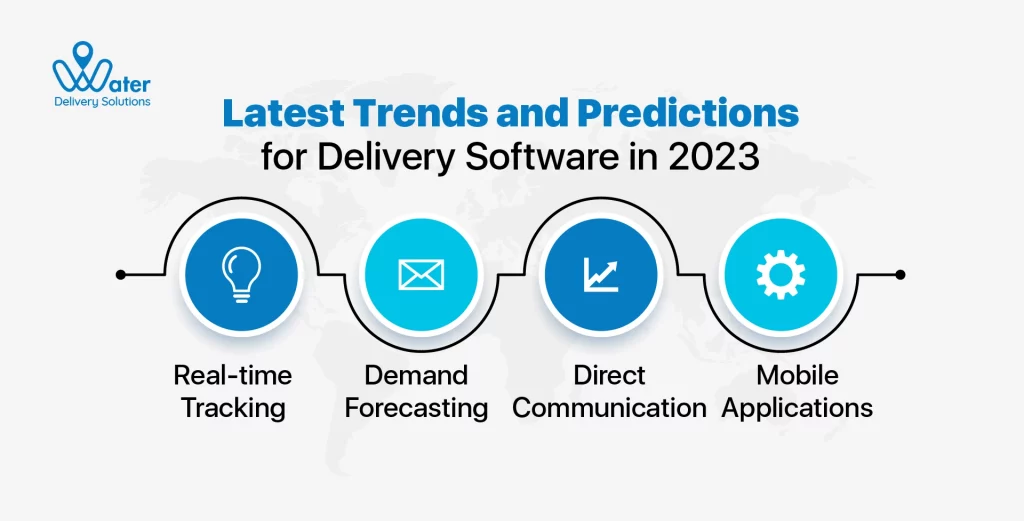 Demand forecasting
With the help of software, accurate demand forecasting and stock management have become more achievable. Machine learning algorithms analyse historical sale patterns to predict bottled water demand accurately, allowing businesses to plan their future sales. This information helps businesses respond proactively to changing water consumption patterns.
Direct communication
The integration of telematics with software has become a new common. This integration will enable seamless communication and data exchange between delivery agents and customers. Synchronizing technology allows delivery drivers to inform customers about delayed deliveries or any other issues. It also allows customers to contact the concerned delivery person if the delivery is delayed. This improves the customer experience and reduces the customer churn rate. A report by Emplifi, "60% of consumers are ready to pay 5% more if they know they will get a good customer experience.    
Mobile applications
Water delivery applications focus on enhancing customer engagement and simplifying the ordering process. In 2023, customers will have access to order data, ongoing subscription data, and past invoices via user-friendly mobile apps. This empowers consumers to give feedback and suggestions about products and services. 51% of customer service teams use mobile apps, compared to 82% of customers who use mobile apps for communicating with a company.
Conclusion
As we look forward to 2023, advancements in software offer exciting possibilities for the massively growing water industry. And continuous advancements in real-time tracking, demand forecasting, telematics, and customer interface features will continue to enhance the efficiency, sustainability, and reliability of water delivery systems. These advancements have increased customers' expectations. 
By embracing these trends, water businesses can overcome challenges, and ensure a sustainable water supply. The future of water delivery software holds immense potential to revolutionise the industry and shape a more efficient and resilient water infrastructure for years to come. 
If you are also looking forward to enhancing your business efficiency but are confused about where to start, Book a Call with our team of experts and see how we can assist you achieve your goals.
He loves to explore. His passion for helping delivery industries in all aspects flows through in the vision he has. In addition to providing smart solution to make delivery process flawless, Ravi also likes to write sometimes to make it easier for people from business industry looking for digital solutions.