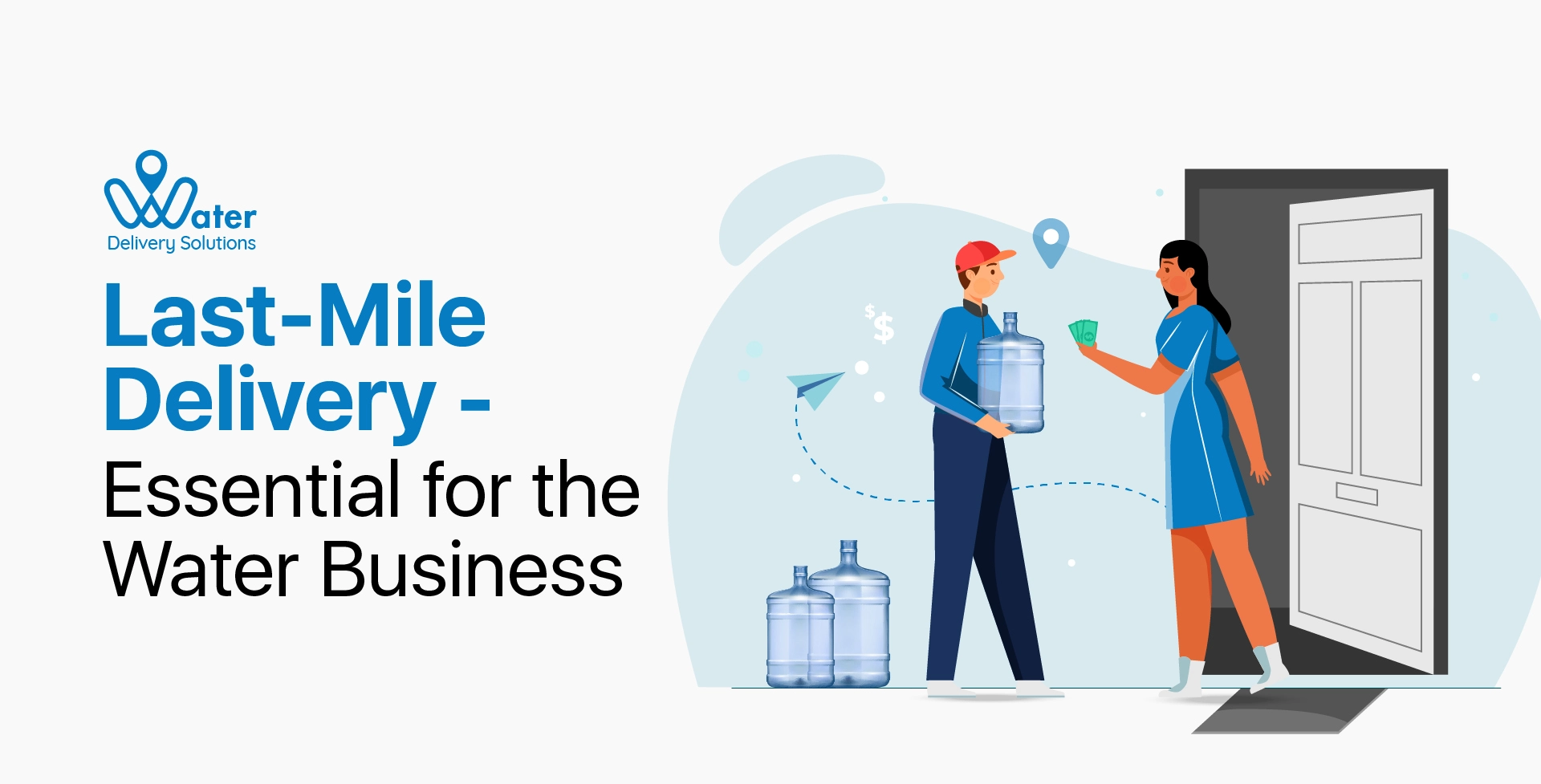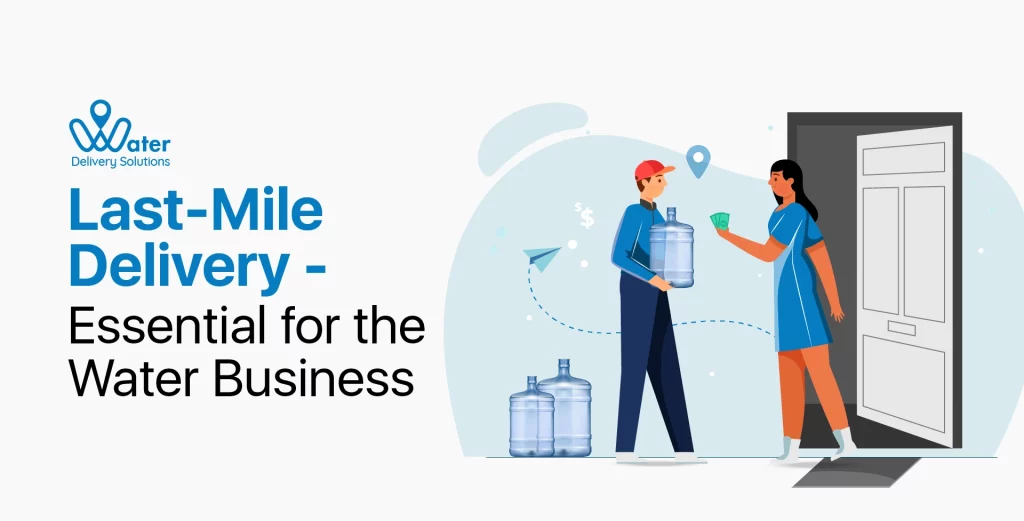 Last-mile delivery is associated with delivering water bottles from the warehouse to the customer's doorstep. The last step of order fulfillment is called "Last-Mile Delivery." The term last-mile delivery is derived from telecommunication and the last mile is the connection of the internet service provider (ISP) with the customer's location.
According to a study by Business Insider, "The last-mile delivery can account for 53% of a shipment's costs." This makes last-mile delivery important for businesses. Last-mile deliveries can increase the business's operational costs manifold, which is why it is crucial to make them efficient.
According to the Global Consumer Survey, "41% of consumers are willing to pay a little more for same-day deliveries of products."
Managing last-mile deliveries is not just a gimmick to attract customers but also crucial to survive and grow in the competitive market. Efficient last-mile delivery reduces costs and adds to the net profit of the business.
In this article, we'll understand the importance of streamlining last-mile delivery in a delivery business.
The importance of making last-mile deliveries efficient
Cuts off fuel costs
Inefficient last-mile delivery planning can add up swiftly to the costs and make them expensive, reducing ‌net profit. Last-mile delivery accounts for 53% of the total cost of shipping and 41% of total supply chain costs. Even failed deliveries can result in additional costs. Deliveries in urban areas are more expensive due to traffic, which can increase fuel costs and turnaround. Route-optimisation feature of the last-mile logistic solution creates the shortest delivery path considering the traffic in the area and helps in reducing the turnaround distance, cutting off fuel costs. Any errors in the delivery process can result in the delivery person visiting the customer's place again, increasing the overall delivery costs.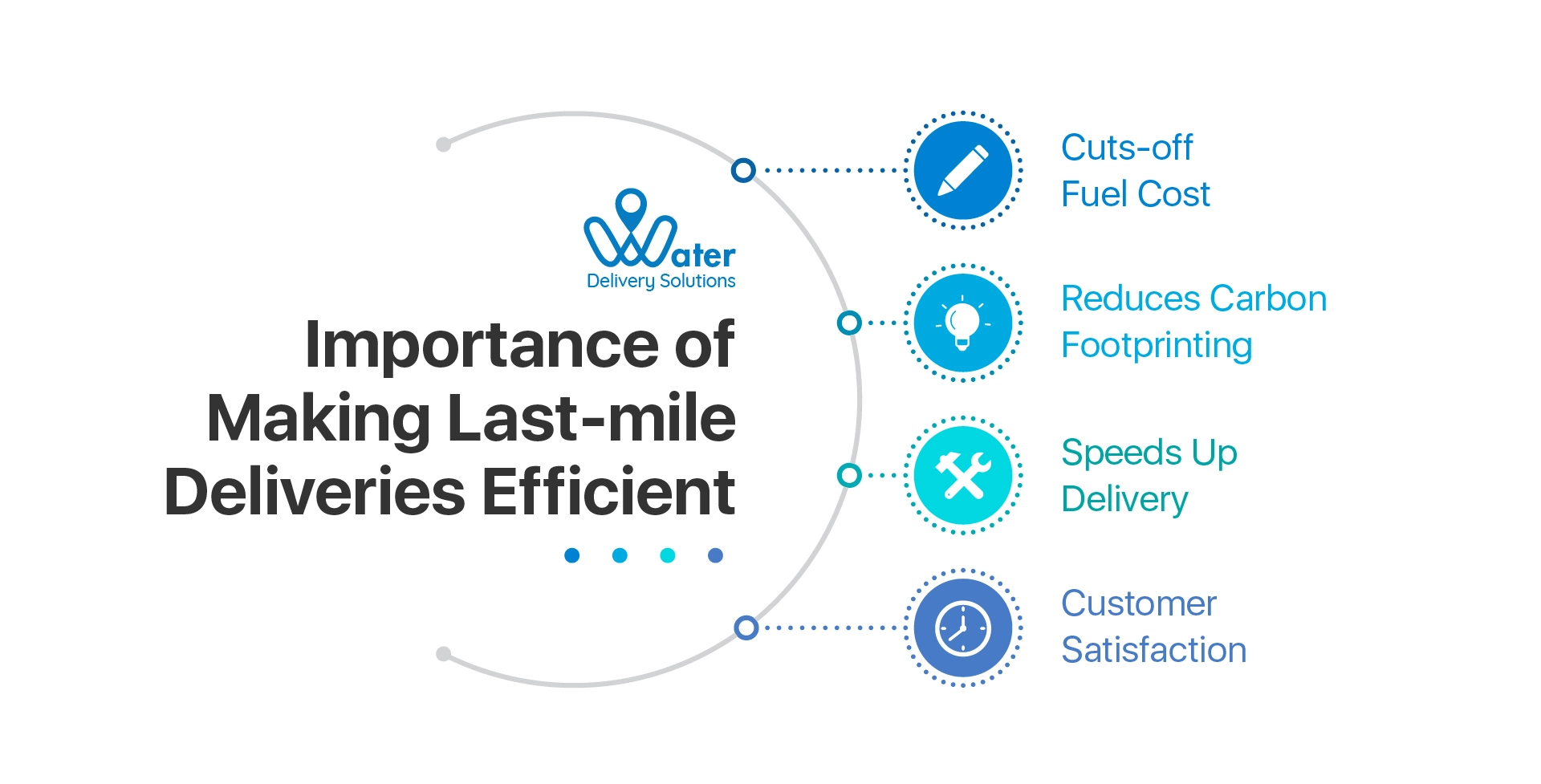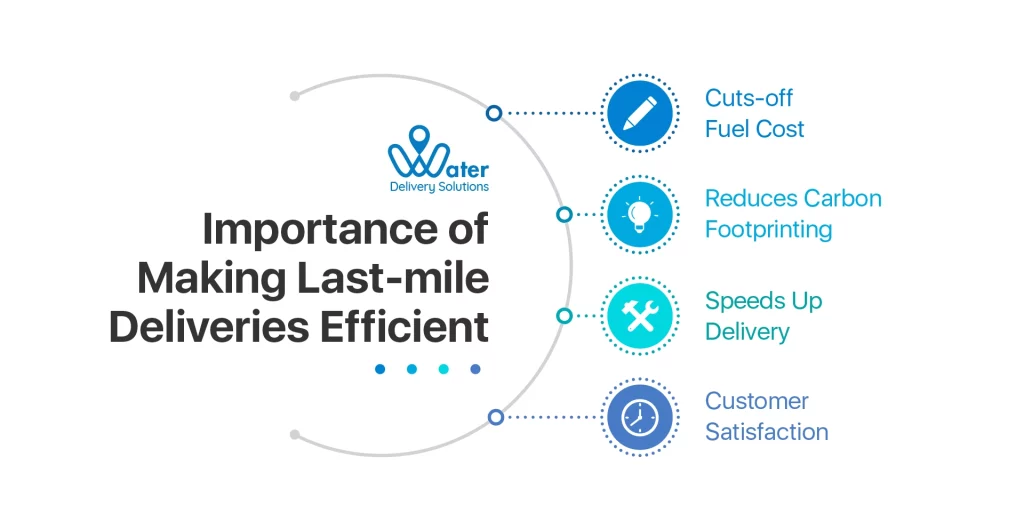 Reduces carbon footprinting
With the changing delivery trends, customers have also started becoming sympathetic towards the environmental issues caused by speedy single deliveries. According to a report by Accenture, "the carbon footprint of the last mile has long been an environmental and societal challenge. Carbon emissions from urban delivery traffic have been expected to jump by 32% by 2030." The goal here is to offer more speed and convenience with a lower carbon footprint.
Speeds up delivery
Customers' expectations of accelerated deliveries have increased and planning and fulfilling them is a meticulous task. For customers who prefer speedy deliveries and are willing to pay for them, online shopping was a popular trend even before COVID-19 hit; however, it accelerated this trend. According to a report by the World Economic Forum, "fast deliveries are the new normal" to grow and retain customers. For example, if a grocery shop owner is unable to deliver the groceries on time, there is a high chance that his customers might shift towards the grocery shop owner who does.
Customer satisfaction
Fast and accurate deliveries are pivotal for increasing customer satisfaction. Last-mile delivery is only the part that is visible to the customer, which makes it important to make it accurate and fast to make a positive impression. If the last-mile deliveries are not planned and strategised properly, it can hamper your customer satisfaction scores (CSAT).
Efficient last-mile deliveries can provide new areas to grow and stand out from the crowd, which can be achieved by integrating delivery management software. Using appropriate techniques and maintaining transparency and clear communication are necessary for a successful last-mile delivery. As we understand more about last-mile delivery, we might discover other complex aspects to which there is one solution- a last-mile logistic solution. Schedule a call with our last-mile delivery management experts to learn more about the software and see how we can help you make your last-mile deliveries efficient.
Sources – https://www.businessinsider.com/last-mile-delivery-shipping-explained/?r=AU&IR=T&ref=onfleet.com
https://www.pwc.com/gx/en/consumer-markets/consumer-insights-survey/2020/pwc-consumer-insights-survey-2020.pdf
https://www.accenture.com/_acnmedia/PDF-148/Accenture-Sustainable-Mile-POV.pdf
https://www3.weforum.org/docs/WEF_Future_of_the_last_mile_ecosystem.pdf
He loves to explore. His passion for helping delivery industries in all aspects flows through in the vision he has. In addition to providing smart solution to make delivery process flawless, Ravi also likes to write sometimes to make it easier for people from business industry looking for digital solutions.