Dispatching and scheduling software is a digital platform that allows businesses to manage and track end to end process of deliveries. The software auto-assigns the order with details to the delivery person, provides detailed reports, sends out notifications, and proof of delivery.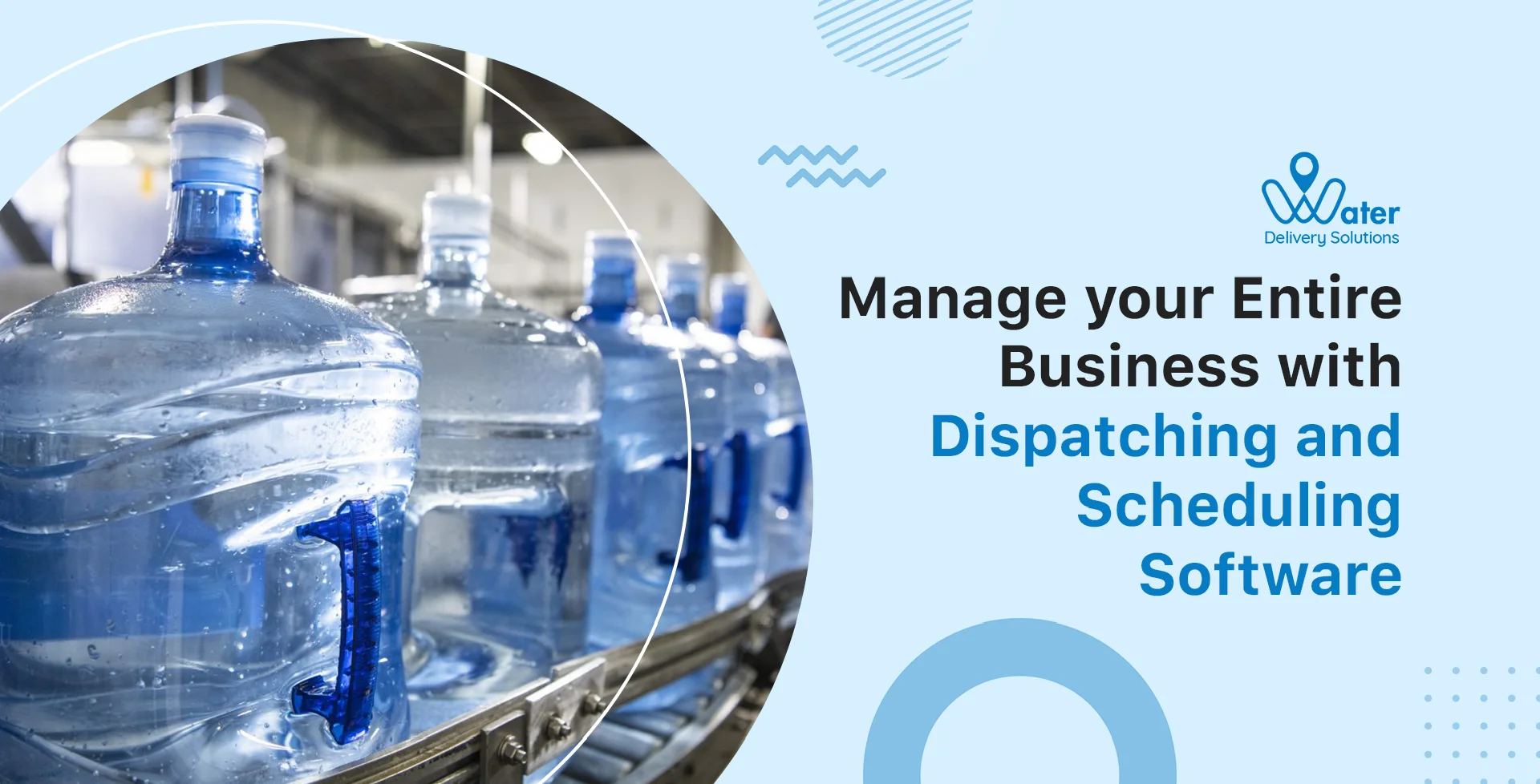 In this article, we'll take you through how dispatching and scheduling software help manage your entire bottled water business with dispatching and scheduling software. 
How can dispatching and scheduling software help the bottled water business?
Automate your business- The software automates the entire dispatching and scheduling process and makes the process work seamlessly. The process involves the automatic assigning of orders to the drivers, scheduling the delivery time, delivering the bottled water, and obtaining proof of delivery. Based on the schedules and routes defined by the business owner, orders are automatically assigned to the drivers who are assigned the particular route.   
Track the entire business- The business owners can track the status of the order and live-track the delivery boys and the vehicles. This allows businesses to get data on currently assigned tasks to a particular driver and evaluate their performance and vehicle usage. This helps in maintaining the transparency of work between the drivers and the business owners.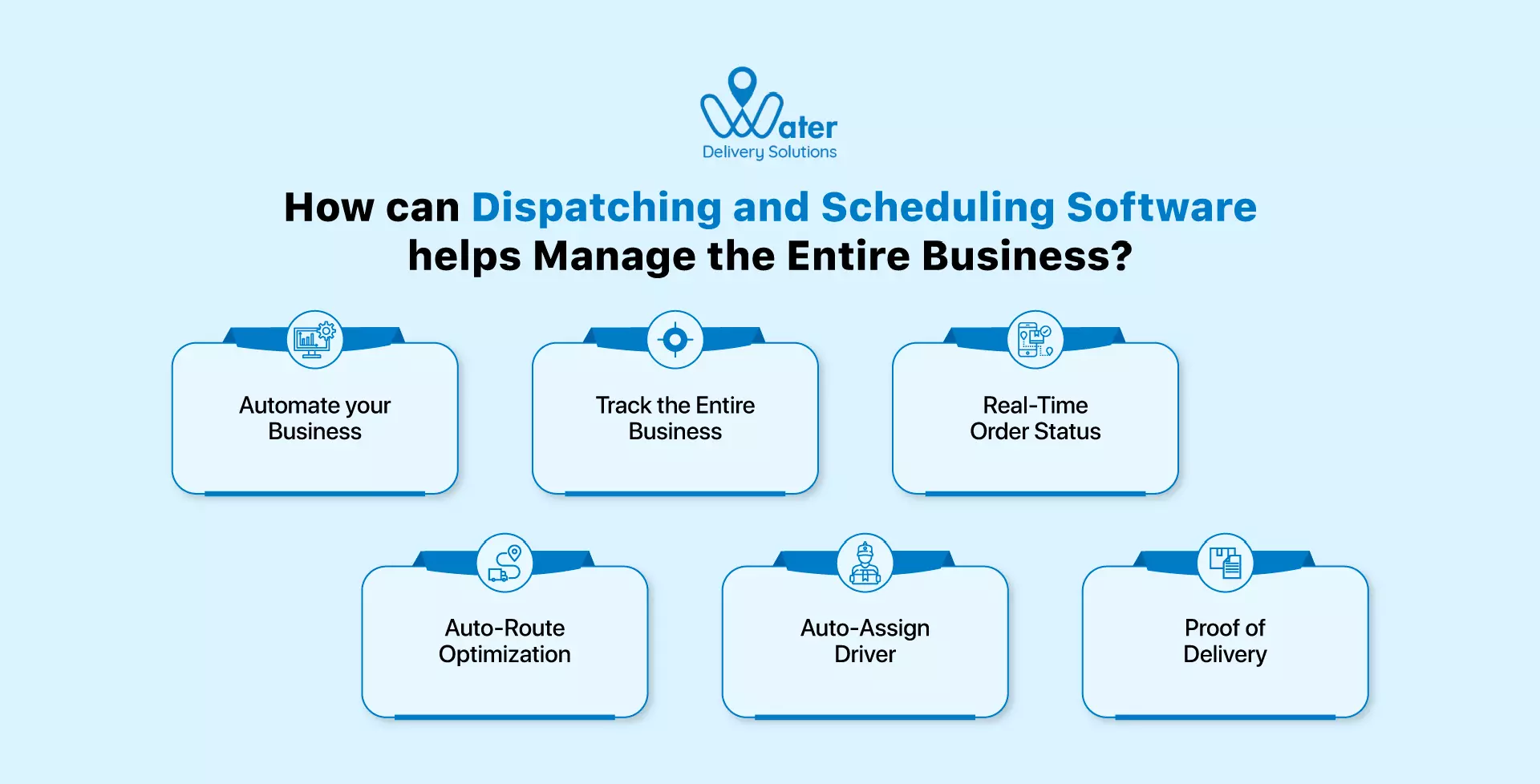 Real-time order status- The software auto-generates real-time order status update and allow businesses and customers to track the orders. The software also directly connects drivers and customers which helps in avoiding any kind of miscommunication. Real-time tracking enhances the customer experience and increases customer satisfaction scores.  
Auto-route optimisation- The dispatching and scheduling software auto-optimises the delivery route which helps in reducing the total turnaround time and cuts off the extra fuel costs. The reduced turnaround time ensures on-time deliveries that increase customer satisfaction and customer retention rate.    
Auto-assign driver- The software auto-assigns the orders to the drivers according to the predefined allotment of the route to the particular driver. Automated assigning of orders helps in correct order dispatching and scheduling and minimises the chances of errors.
Proof of delivery- The drivers can obtain proof of delivery by either OTP or by clicking a picture of the delivered orders. Once the proof of delivery is taken and delivery is completed, the same is updated on the admin panel for the business owner. 
All the above functions can be managed and operated from a single platform with dispatching and scheduling software by the business owner. The software streamlines the dispatching and scheduling and ensures accuracy and fast deliveries. 
To learn more about automated dispatching and scheduling, and to see how our software can help your bottled water business: Book a Meeting
He loves to explore. His passion for helping delivery industries in all aspects flows through in the vision he has. In addition to providing smart solution to make delivery process flawless, Ravi also likes to write sometimes to make it easier for people from business industry looking for digital solutions.